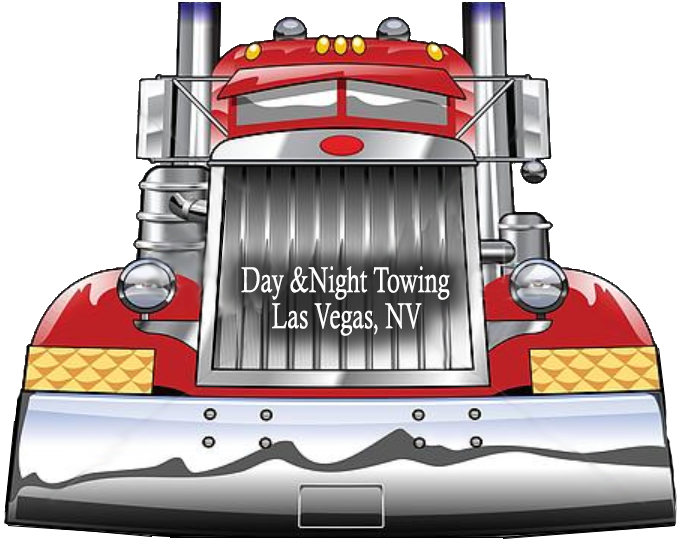 Day & Night Towing, Inc.
"We're there when you needs us: Day & Night"
(702) 399-6262
What We Do:
Heavy equipment towing

Removal of unregistered, abandoned and illegally parked vehicles.

Private property and trespass towing.

Personalized Service Account Manager.

Removal of vehicles from Fire Lanes and Handicap Area.

Vehicles with Flat Tires


Vehicle Stored on Property or Inoperable.
OUR TOWING SERVICE DOCUMENTS VEHICLES IN VIOLATION OF YOUR POLICIES BY USING DIGITAL PICTURES. TAKEN WHEN "THE WALK & TAG PROGRAM" IS IMPLEMENTED. PICTURES ARE TAKEN AGAIN, PRIOR TO TOWING. GIVING YOU PEACE OF MIND THAT ALL VEHICLES TOWED ARE IN VIOLATION.

NOTE: THESE PICTURES ARE KEPT ON FILE AND CAN BE USED TO SETTLE ANY DISPUTES OR CONFLICTS.
Recovering A Towed Vehicle:
To recover your vehicle, please bring the following items:
a) Clean Title: Not signed over to another party. Title with your name printed on the front.
b) Current Registration
c) If registration is expired, you need a movement permit from the DMV (Dept of Motor Vehicles in Nevada).
d) Rental vehicles require a rental contract in your name.
Insurance Papers Are Not Acceptable As Proof Of Ownership!
Photo Identification:
Day & Night Acceptable Forms of Identification:
– All State and Federal Government Issued Photo Identification Cards
– Drivers License, Passport, Sheriff Cards, Health Cards, Gaming Cards, INS Aliens Cards.
– A release forms if your vehicle has a hold.
Method of Payment:
Cash (We do not accept credit cards or checks of any kind as methods of payments).